Vlogs
Here you can find some Vlogs created by our staff so that you can see a familiar face and complete an activity with them:
Monday 6th April - Learn to Sign the Alphabet with Rose
Sunday 5th April - It's Good to be Me
Lee has been busy orchestrating our staff, we hope you enjoy it...
Sunday 29th March - Learn to Sign with Rosie
Saturday 28th March
Thursday 26th March - Kats Wish Bucket
Wednesday 25th March - Jackanory with Lynn
Tuesday 24th March - Make Easter Chicks with Kendra
I know I won't make a vlogger but I thought it would be nice to try to do something together and for you to see a familiar face.
It would be lovely to see pictures of your chicks in this post. Looking forward to seeing you all again soon.
Take care, keep busy and stay safe!
Some of you had great fun making these: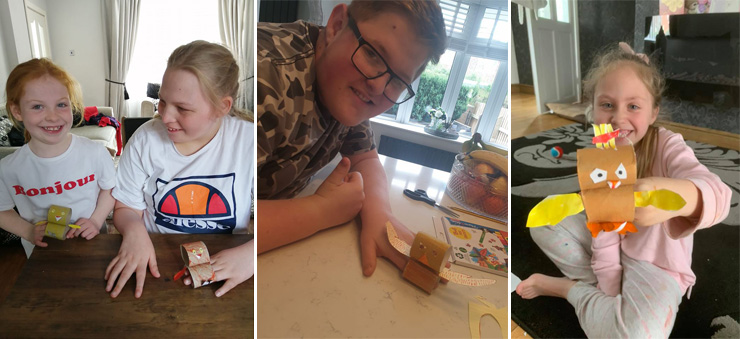 No comments have been left yet.