S2
Welcome to S2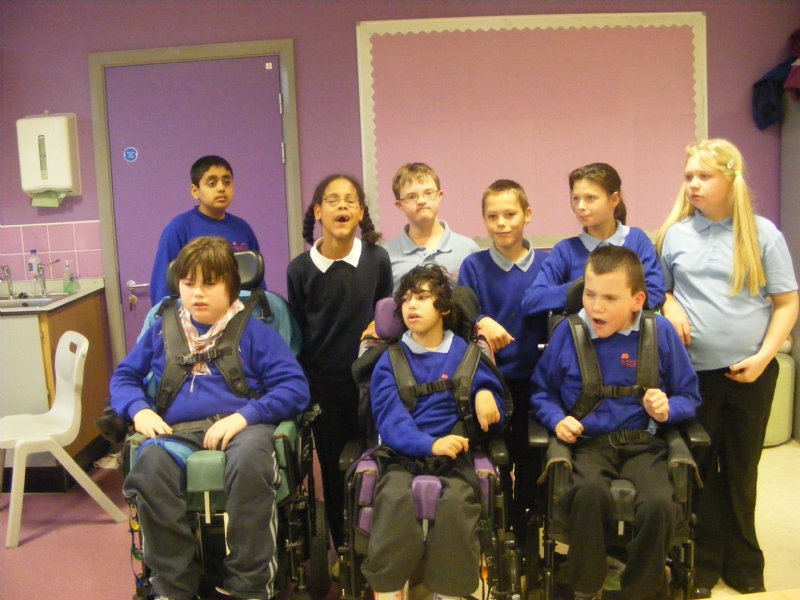 Welcome to S2. We are a gorgeous class of Y7 and Y8 students. We have 5 boys and 5 girls in our class. Our teacher is Nicola and our teaching assistants are Dawn and Lesley. We love being in S2 and we think this is the best class ever!
Jack thinks "we are a lovely class, we work hard and this is a class you want to be in. We like each other and have lots of friends. We all like Maths, Science, English and I.C.T."
Shauna thinks "the staff are good and we do lots of hard work. We enjoy school and are all friends in our class. I work on Lexia every morning and it is fantastic!"
Ellie- Mae loves the creative curriculum in our school. Her favourite lessons are art, dance, drama and cooking.
Singing is Chloe's favourite lesson. She loves singing songs from High School Musical. Chloe's favourite band is One Direction.
Jack thinks "Football is great! I love playing with my friends outside at playtime. I love S2, it is the best!"
Fahimeh loves music. Her favourite lesson is sensory dance. She is happy when she is laid on her side lyer.
Zameel thinks "swimming is cool. I love being in upper school with all my friends."
Faisal loves going to after school art and youth club. In school he enjoys being in the sensory room and aromatherapy.
Stephen enjoys the freedom to move around from class to class. He loves to go on jigsaw on the computer and look at all of his friends.
Ryan loves sensory dance and listening to music. He enjoys routes for learning and looking at our interactive books in class.