Welcome to our school
Headteacher: Janis French
Priory Woods School and Arts College is an all age community special school situated in east Middlesbrough. Our school provides a quality, inclusive education for pupils with severe learning difficulties and those with profound and multiple needs.
We are co-located with Outwood Academy Ormesby on a modern purpose built site.
Priory Woods Mission Statement
Working together at Priory Woods we aim to provide a stimulating and challenging environment which will enrich and enhance pupils' learning and life experiences.
New Head Teacher
I'm Janis French and feel very privileged to say that I am the new Head Teacher at Priory Woods School and Arts College. Most of our families will recognise me as I have been here since 2002, so I know the school, the staff and most importantly, the pupils and their families well.
Together with our new Deputy Head Teacher, Hazel Souter, and our well established school team and governing body, I look forward to working hard to ensure all of our pupils continue to enjoy the outstanding, exciting and creative opportunities to support their learning and development in the way that we would expect from Priory Woods!
SHAKESPEARE SCHOOLS FESTIVAL 2015
Priory Woods School & Arts College
Presents
HENRY V
Tuesday 20th October at 7pm
Middlesbrough Theatre
Tickets available from school office @ £6 each
Click here to see photos from the rehearsals.
Disability Sports Day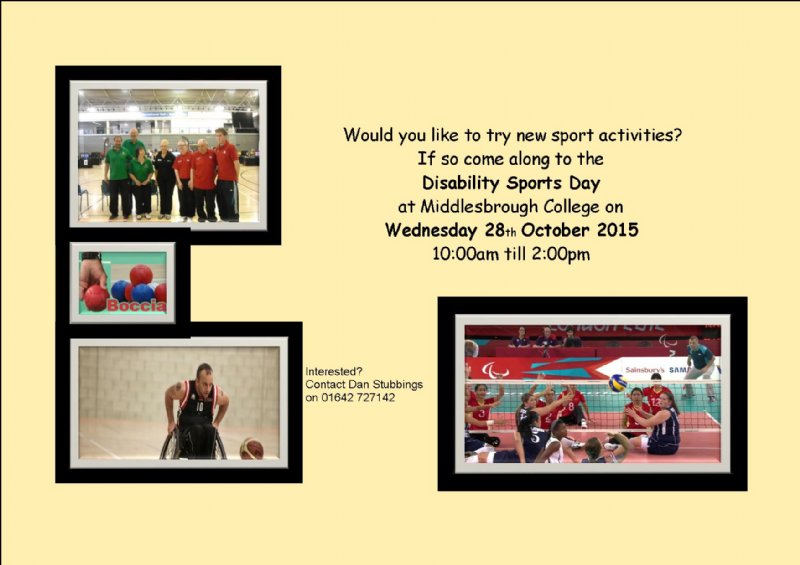 Dear Parent / Guardian,
AJ Productions will be running an inclusive holiday club at MyPlace Middlesbrough (North Street, TS2 1JP) on Monday 26th, Tuesday 27th and Wednesday 28th October from 9am-3pm at a cost of just £6 for the whole day. The children will be taking part in a variety of performing arts based activities and will be given the option to perform their work for parents on pick up. Booking is essential as places are limited. Please ensure you give your child a packed lunch and a drink.

To book please call 07999428171 or email contact@ajproductions.tv
If you have any further questions please don't hesitate to ask.

Many thanks,
AJ Productions
07999428171
contact@ajproductions.tv
Priory 16

Our new Priory 16 building is now up and running and the cafe is open to the public on Monday and Tuesday 10.30am - 2pm, during term time.
School Information & Letters
All school information can be found in our parents section. This includes school policies, prospectus, E-safety information, adverse weather conditions advice, school calendar and other relevant information. All letters that are sent home will be included in this section.
School Policies
We have recently updated our school policies, click here to view the documents.
School Song
Click the link at bottom of page to listen to our new school song.