Welcome to our school
Headteacher: Bernadette Knill
Priory Woods School and Arts College is an all age community special school situated in east Middlesbrough. Our school provides a quality, inclusive education for pupils with severe learning difficulties and those with profound and multiple needs.
We are now co-located in our new school with Ormesby School and are looking forward to developing a close working relationship which will enhance the teaching and learning in both our schools.
Priory Woods Mission Statement
Working together at Priory Woods we aim to provide a stimulating and challenging environment which will enrich and enhance pupils' learning and life experiences.
OFSTED 2014
School was inspected by OFSTED on March 5th / 6th. 2014. The report is now available for you to read by clicking here. As you can see the inspectors were full of praise for all the pupils in school; they do work hard in lessons and look after each other at playtime!
We are all obviously delighted to receive an outstanding judgment from OFSTED; however we will not rest on our laurels as we know that we can still improve; we will continue to work hard for the benefit of all our pupils.
Breaking News
As you may have heard in the local news Nethefields Youth and Community Centre has been transferred to school. We are planning to develop this as part of our vocational and enterprise curriculum. More details of this exciting development will be available for you to see at the parents coffee morning on July 4th. Please come along if you can.

Our numbers in school are going to increase and Middlesbrough Council have a statutory duty to consult with parents and the community over this. This information can be found by clicking here.
School Information
All school information can be found in our parents section. This includes school policies, prospectus, E-safety information, adverse weather conditions advice, school calendar and other relevant information.

On Friday, 17th October, we took part in the national Wear it Pink day in support of the breast cancer campaign. Staff and students wore pink and we held a coffee morning. We managed to raise an amazing £525.52, thanks to all who donated.
Macmillan Coffee Morning
This event was held on the 26th September and raised an amazing £208.70, thanks for your support.
Shoe Box Appeal
We had a fantastic day on Wednesday 22nd October in which the whole school worked hard packing boxes for the Samaritans Shoe Box Appeal. We raised £636.20 and and a total of 135 boxes were sent.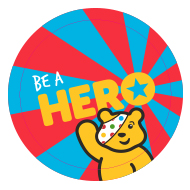 This years Children in Need took place on Friday 14th November and our students and staff came in dressed as Superheroes. We raised on the day £270.93, well done everyone!!
School Policies
We have recently updated our school policies, click here to view the documents.