Latest News from Priory

Please read on to see the exciting things that have been going on at Priory Woods school over the past few weeks, including an Art Exhibition, Bamboozle, Dance Exams and much more...
Art Exhibition "The Steel Gears of Inspiration"



In June, parents, carers and friends of Priory Woods were invited to our Art Exhibition to celebrate the wonderful art work of our KS3, KS4 and Post 16 students. The student worked with local artist Julie McBean whose work is influenced by the industrial landscape in Teesside. All the students produced some amazing work which they were justifiably very proud of.
"Storm" with Bamboozle
Some of our young pupils thoroughly enjoyed "Storm". The interactive and multi sensory performance was led by Bamboozle Theatre Company and was based on "The Tempest" by William Shakespeare.
BATD Dance Exams 2016
Around 70 pupils aged 5 – 19 took dance exams in June. The examiner Sharon Hayden travelled up from Doncaster and thoroughly enjoyed her day at Priory Woods School. She was very moved by the hard work and commitment shown by every single dancer! They all received a certificate and medal/trophy to celebrate their success!
RSC Learning Performance Network
Once again KS3/KS4 pupils have participated in a Shakespeare project led by Archibald School and RSC. They studied the story of A Midsummer Night's Dream and then performed a scene from it alongside pupils from 10 other schools across Middlesbrough. It was a great event and our "Team Shakespeare" were stars!!
Northern Exchange Dance Programme
Two of our pupils successfully auditioned to work on a collaborative project with Tin Arts and the National Youth Dance Company. Rehearsals have been long and intensive but the group choreographed a fantastic dance piece which was recently performed at Dance City in Newcastle. The girls are also travelling down to London in the holidays to perform at the famous Sadlers Wells Theatre. What an amazing opportunity!!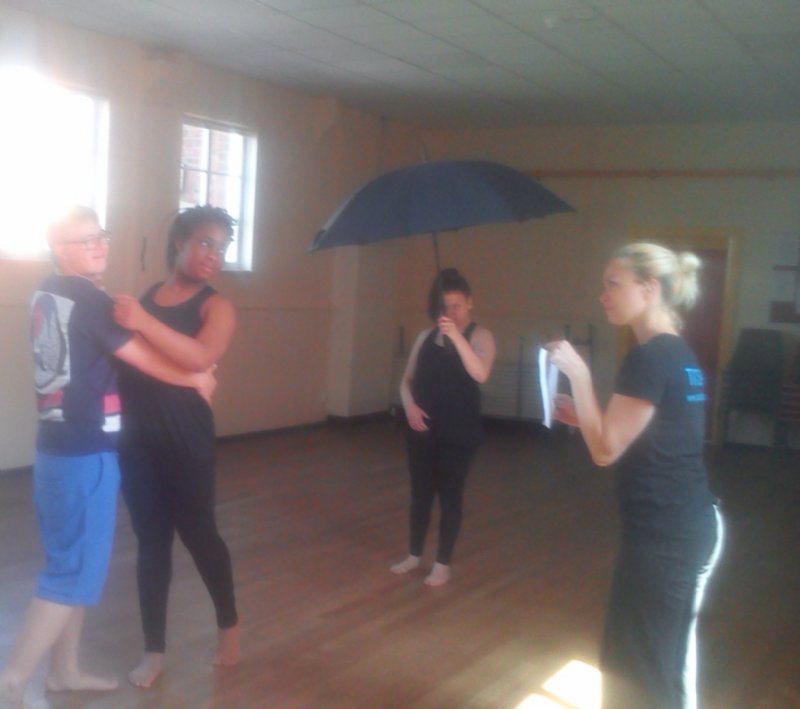 What a Wonderful World
On Tuesday 5th July 62 pupils took part in our summer showcase at Middlesbrough Theatre. The show was a sell out and the pupils received a well deserved standing ovation for their brilliant performances!