Family Thrive for Parents and Carers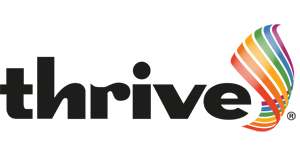 A six week course to introduce you to fundamentals of Thrive and how it works in practice.
Have you ever wondered what's happening when your child:
Won't listen?
Answers back?
Has a tantrum?
Come on this course to find out about:
How our brains develop
How your right brain talks to your left?
Why play and creativity are so important to you and your child
How to support your child at times of change and difficulty
Everyday trigger times and how to keep calm
How to be a behaviour detective
Thrive in your school
Learn about the amazing growth of your child's brain through childhood and help support their emotional development.
Family Thrive Course at Priory Woods school
The course will be run by Kate Thompson who is a Thrive approved course leader and a Thrive practitioner. The course will run for six sessions that will last for one and a half hours in school. The sessions will be structured yet informal sessions that will allow time to interact with other parents and carers, ask questions, get help and practical suggestions to use with your child.
If you would be interested in coming please fill in the form attached and return it to school as soon as possible. If you have any questions please call us on 01642 770540.
To find out more about Thrive, please visit www.thriveapproach.co.uk