Thinking and Learning

Thinking and Learning
Intent
Thinking and Problem Solving is a process, with different possibilities and solutions for each problem and each individual learner (EQUALS Semi-formal curriculum).
Thinking and learning is not always taught discreetly, at Priory Woods School we provide opportunities for pupils to think for themselves and solve problems in all aspects of school life. Our students learn in many different ways and the three curriculum pathways are coherently planned to allow our pupils to access thinking and learning in a meaningful and purposeful way. This will look different as our students move through the phases gaining new skills, building knowledge and thinking skills alongside exposure to different opportunities and experiences.
Early mathematical thinking explores cause and effect, anticipation and exploration. Pupils will be empowered to apply their thinking and learning skills to the wider curriculum and beyond school life. Where appropriate teaching and learning will be linked to real life and will offer opportunities for functional skills and knowledge to be embedded throughout their curriculum journey.
Implementation
The skills, knowledge and experiences we want our pupils' to acquire.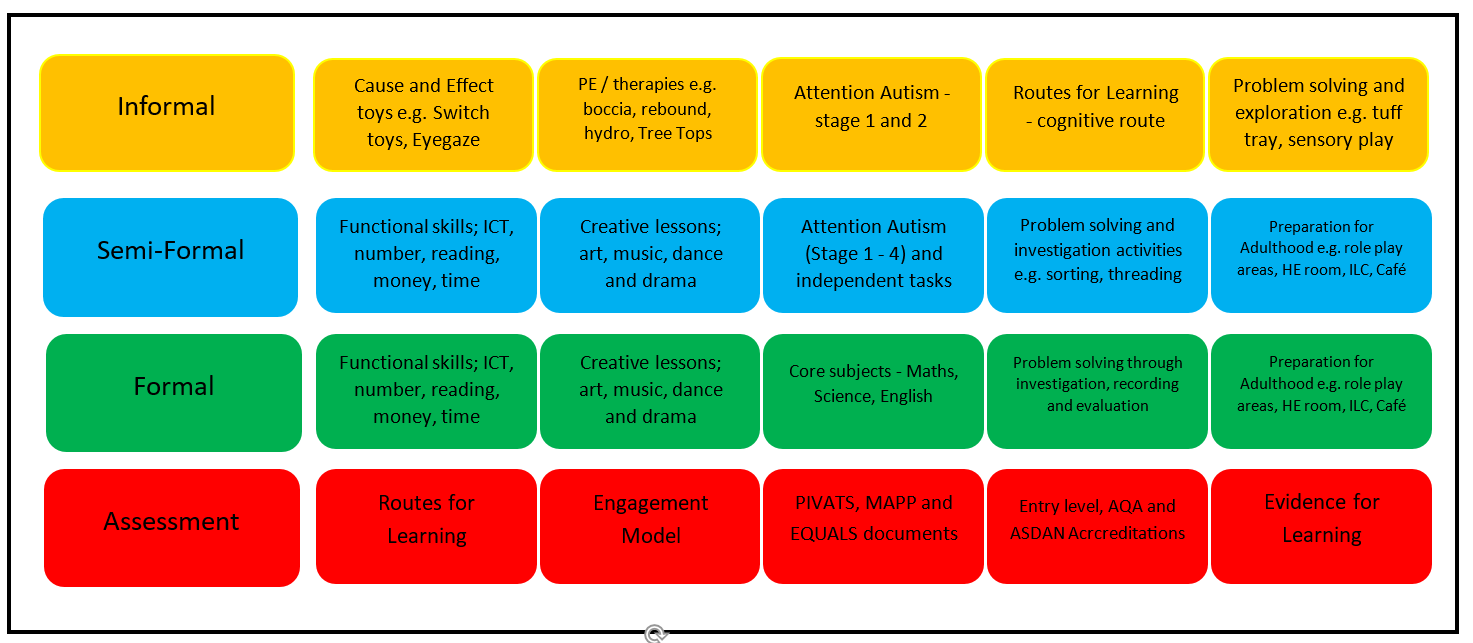 *Please make reference to the Thinking and Learning Curriculum Audit and the Formal Maths Curriculum for a more detailed document addressing implementation. PDF available at the bottom of the page*
Impact
Informal
Students can;
Use strategies to solve problems e.g. cause and effect.
Learn where their belongings need to go in the classroom.
Find resources and explore provision using developed thinking and learning skills.
Develop a better understanding of their own body; how to use their bodies to have an effect on their environment.
Use sensory skills e.g. cause and effect, to know they have an impact on their environment.
Semi-formal
Students can;
Develop an understanding of functional maths that can be applied in real life situations.
Develop an understanding of functional English (reading/writing) that can be applied to real life situations.
Apply problem solving skills to a range of situations.
Find resources and know what they need to complete a task.
Be able to sequence and develop working memory.
Formal
Students can;
Learn and retain maths and English skills that will support students with preparation for adulthood.
Apply maths and English skills in real life situations.
Use maths and English skills to problem solve.
Be able to read and write functionally.