Fun in the Snow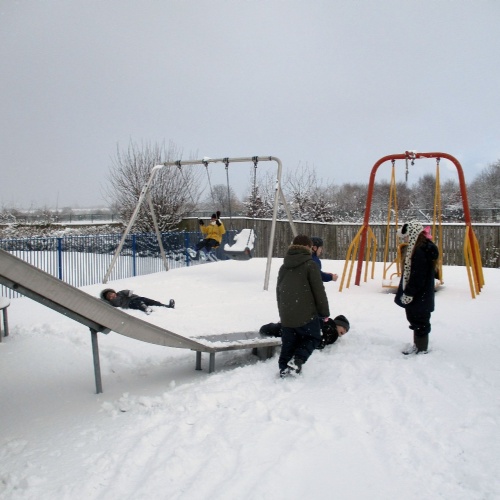 Silver Class played in the snow.
We were very good and didn't throw snow balls into people's faces. It was very cold. Some children liked eating the snow!!

We made a big snowman, we used a carrot for his nose and two oranges for his eyes. We made snow angels in the snow and went down the slide in the snow.