Children's Mental Health Week
Children's Mental Health Week is taking place on 1-7 February 2021. This year's theme is Express Yourself.
In school, we would normally be doing some activities in lessons around the theme. Even though we can't all be in school at the moment we still think it is really important to support Children's Mental Health Week. So, this year we would like all students to Dress to Express! Can you get dressed up in some funky clothes and send us your photographs? You can send them to us at homelearning@priorywoodsschool.com, through the Dojo app or Facebook. We can't wait to see them all.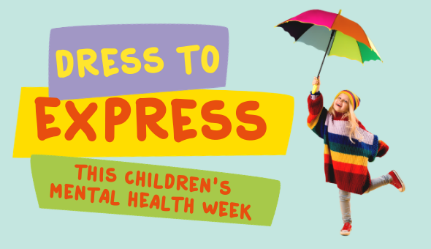 Children's Mental Health Week 2021
There are lots of activities on the official website which you can access at the above link.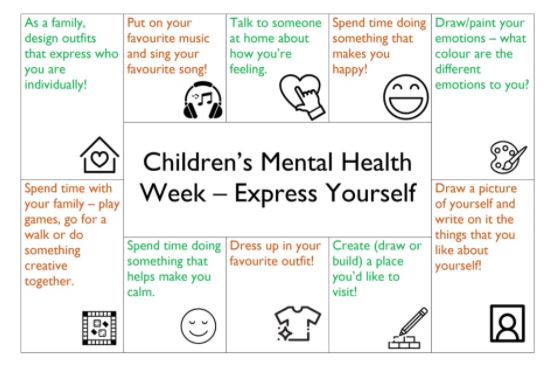 It's Good to be YOU!
Mindfulness for Children
Find somewhere comfortable to sit or lie down and take 5 minutes to be peaceful at home this week. Perhaps you could even focus on some mindful breathing exercises. If keeping still is too tricky then maybe just play the relaxing music, we often play relaxing music in the background during our Art lessons or at lunch times and it makes for a calmer space.