Enterprise
Priory Woods School encourage the participation in enterprise projects as it gives students the opportunity to set up and run their own company in a real business environment. They are encouraged to be enterprising and innovative in all aspects of running their company. Students are given the opportunity to show leadership, management, teamwork and communication. They develop skills for enterprise such as problem solving, decision making, open mindedness, risk assessment, innovation and commitment.
They have first-hand experience of budgeting, managing credit and debt, savings and investments. Students gain practical experience in planning strategically to run a successful business. It links closely to our creative curriculum as they design and make the products to be sold. Preparation for Adulthood and the world of work are achieved through enterprise projects as it supports our students in building and maintaining skills needed for employability.
In Post 16 we dedicate a significant amount of our timetable to enterprise as we believe this embeds key skills and best prepares our students for adulthood. Upper school students are also invited to partake in enterprise projects, and we have had particular success with Enterprise Challenge Week. Students also plan and prepare products to sell at school events, including Christmas, Easter and Summer Fairs.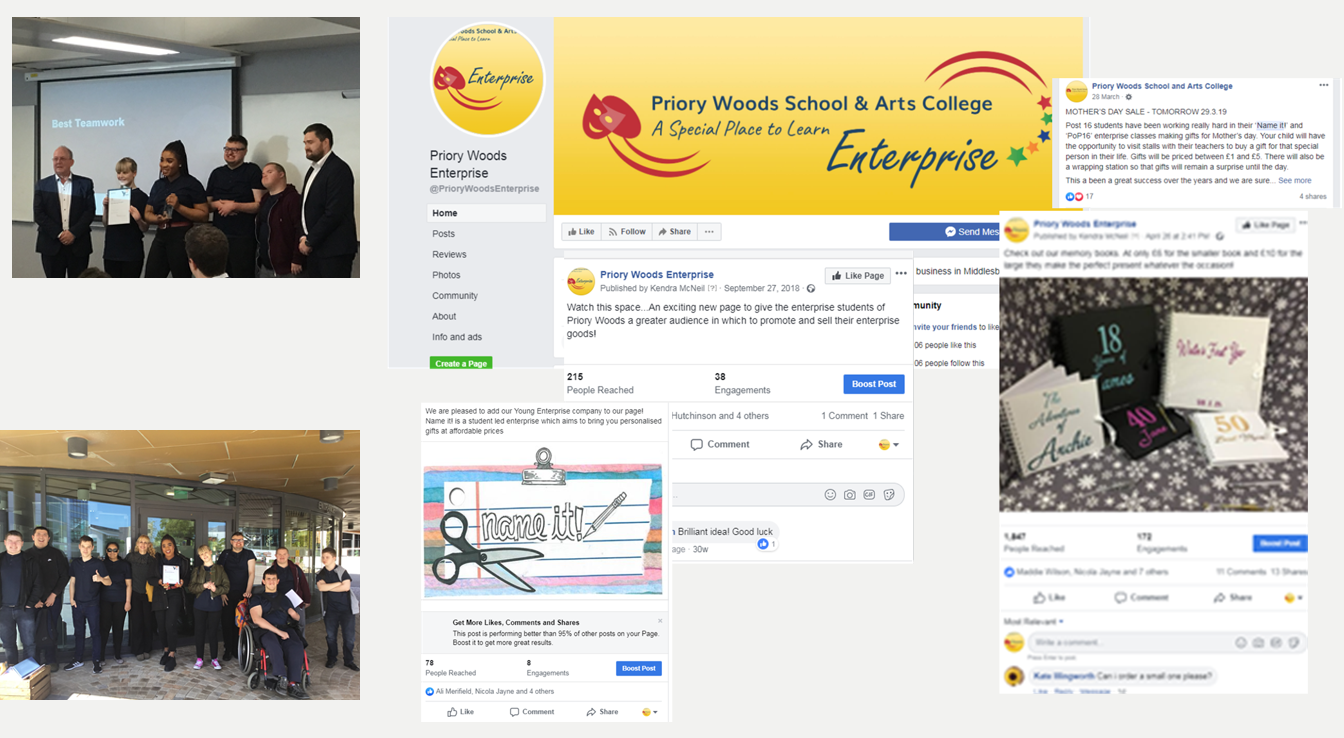 Hard at work