A Huge Thankyou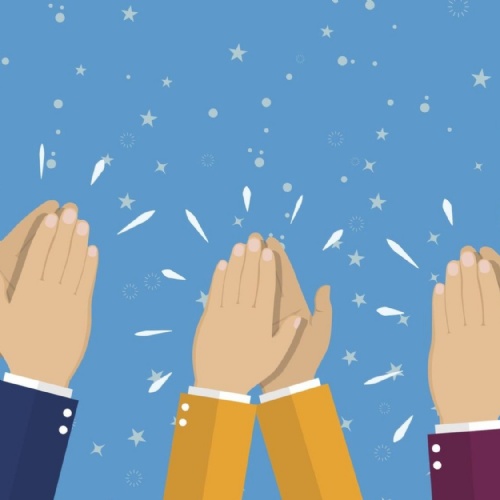 We have now been apart for six weeks and it still feels very strange not seeing everyone each day. I know school staff have been working really hard to stay in touch, give you support where we can, arrange resources and provide lots of entertainment and activities via social media. I'm sure you want to say thanks to them too.
However, I also want to say a huge thanks to our families. We know this is really tough, we know how anxious you must be around all the uncertainty but what we see and hear through our contact with you is that you are all doing just the best job possible. We know you are carrying out physio programmes, often single handed, you are ensuring your children are well positioned and using the resources we have sent or signposted you to to stimulate and engage your children in learning. You are encouraging a team of Mary Berries and Paul Hollywoods with all the lovely baking that's going on and also encouraging independence and life skills around the house. You are going for walks, taking part in fitness activities, playing street bingo, skilfully using timetables and rewards to keep your child learning. You are following Tree Tops programmes, dressing up, painting and creating wonderful artwork and having fun. Most importantly, you are keeping your children safe.
Don't worry if you're not doing all of these things every minute of the day. You know your children best and we are so impressed that you have adapted to this new normal and have shared this with us through your photographs and entries onto Evidence For Learning. We know it's not plain sailing but you really are doing a fantastic job.
So, this evening, when we clap for carers, all of us at Priory Woods will be clapping for our wonderful NHS and all of the other key workers, but we will also be clapping especially for our families. Thank you!
Stay safe everyone
Janis