Advent Calendar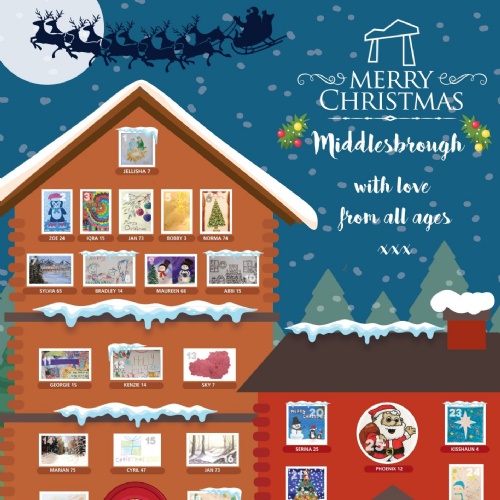 We have been involved with an Intergenerational Arts Project to help design the art work for the attached advent calendar.
We were very fortunate to have five students artwork included. The students chosen from KS 3/4 were Bradley, Iqra, Georgie, Naseem and Kenzie.
Each of the days represents a piece of art work all hand painted or drawn, by all ages and abilities, including families and young people from the TS3 area, Groundworks, Branches, Kinship Carers, Ageing Better Middlesbrough and Priory Woods School Pupils.
You can zoom in on each day to see how amazing their art work is and to see some positive messages or images.
The calendar is attached and can be printed for distribution.
Happy advent everyone!