Artist of the Week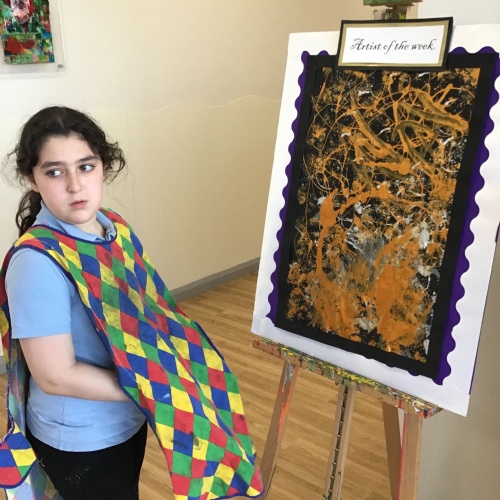 Well done to our Artist of the week!
She engaged in a sensory art activity, exploring dripping paint on a dark background. She then chose to use bubble wrap pockets to make marks and create a wonderful abstract piece of art!
She engaged in this activity for such a long time, we are very proud of her achievements!