Bubbles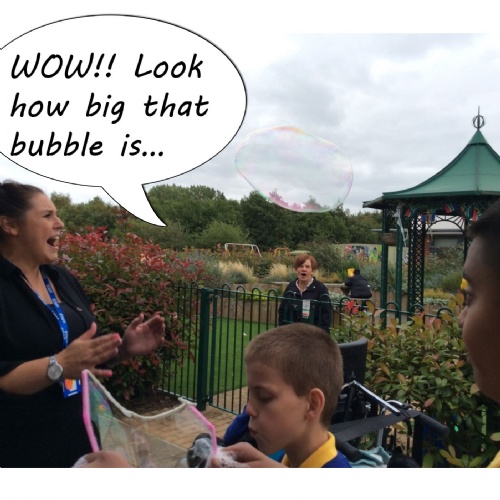 To keep everybody safe we have all stayed in our class "bubbles".
It might have felt a bit different at first, but we have certainly had just as much fun!
In Blue class we decided to carry out some of our own bubble investigations and explored how to make our own mixture and wands. We watched to see who could make the longest bubble snake or biggest bubble.
We enjoyed watching all of the bubbles flying away in the wind and of course trying to pop them all!