Challenge Enterprise Week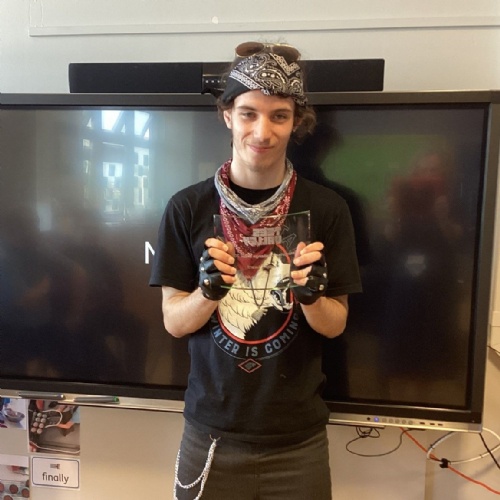 A huge well done to Liam for winning a special award last week at the celebration event.
Liam worked so hard throughout the whole of Challenge Enterprise Week, and was one of just four students picked to receive a special award from hundreds of students. Also, well done again to the whole of G2 for winning the best scrapbook award.
We look forward to taking part in this event again next year.