Northern School of Art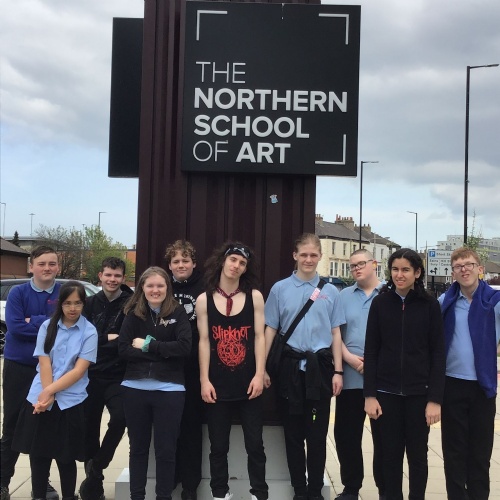 The creative group, 'Turner' had a tour of the Northern School of Art, it was a very inspirational visit.
Our students were introduced to all the different courses available leading to a creative career.
These included Fine Art, Art and Design, Costume Design, 3D Design, Fashion, Illustration and Animation, Photography and Textiles.
We were fortunate to engage with one art student studying 'Illustration', she talked about her sketchbook designs and ideas for her final design for the end of year show.
A tutor also demonstrated some mark-making techniques inspired by various artists.
It was a wonderful visit and we are looking forward to attending the end of year exhibition!