November Youth Club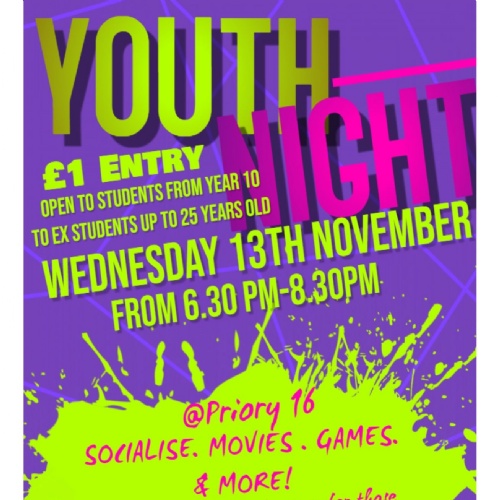 NEXT YOUTH CLUB DATE... Wednesday 13th November.
Our youth club gives students, present and past, the chance to socialise for just £1.
It is currently aimed at students aged 14 to 25. Parents and carers are also welcome to stay and use the cafe. We do ask that if your child does not require support and you are just dropping them off that you fill in an emergency contact form.
If you would like to book a place please e-mail youthclub@priorywoodsschool.com. We look forward to seeing you!