SEND Strategic Meeting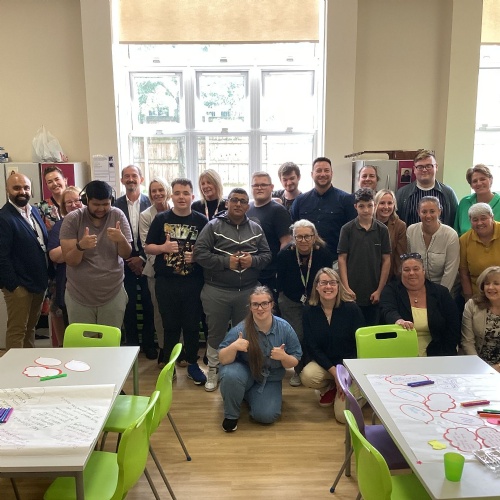 Yesterday, some of our Post 16 students took part in an annual SEND strategic meeting.
This involves professionals coming together to look at how they can develop services for young people. The meeting included lots of professionals including the Director of Education and representatives from Participation for People, the SEND team, Parents for Change and various others who are involved in SEND education.
Our students led the meeting and shared their goals for the future. They came up with some great ideas!
Our students were very confident when speaking in front of all the visitors. We were incredibly proud of them all and everyone really enjoyed the morning.