Work Experience Star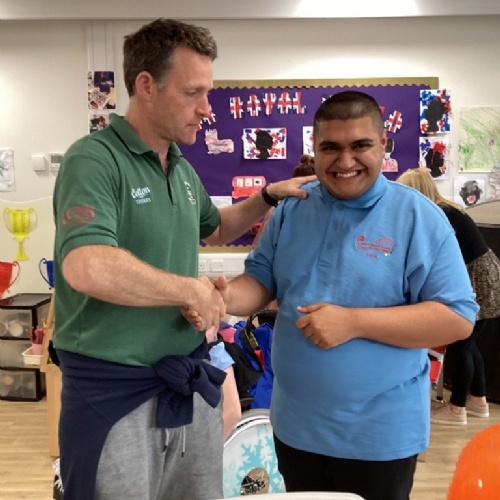 Safi is really enjoying his work experience on a Thursday morning.
He had such a good time washing the football kits. His experience was extended as the materials were very delicate, and the clothes couldn't go in the drier. He hung them on the clothes rack, folded the clothes and paired the socks. His work was inspected and Simon gave him his seal of approval. He was so proud of himself. He is washing the Shakespeare clothes tomorrow.