Reindeer Run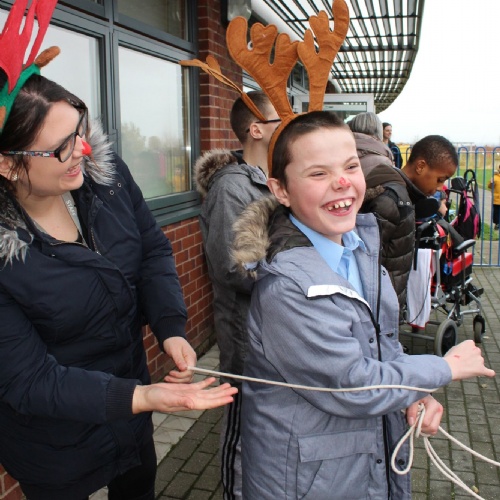 Last Friday we turned our school into Lapland with Reindeer running everywhere - all in the name of charity of course!
We hosted our first every Reindeer Run at Priory Woods and staff, pupils and parents decorated the school as a winter wonderland with our very own Santa's Grotto.
Santa's very own reindeer, led the school in a special Christmas warm up and then all children donned some reindeer antlers and ran to raise money for Teesside Hospice. The race finished in a blizzard of snow and everyone had a hot chocolate and cookie to warm themselves up.
We were once again astounded by the hard work and generosity of everyone involved and so far we have managed to raise an amazing £1690.00 with donations still coming in! Thank you so very much!