Winter Newsletter 2018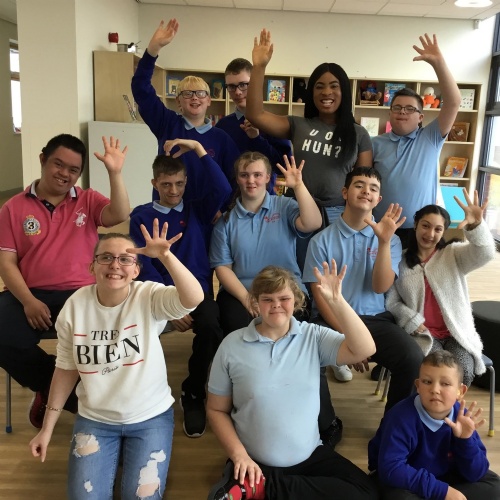 Please find the Newsletter Attached at the bottom of the page.
It's Christmas again! How did that happen? It has been a busy term and it has been fantastic to see so many of you joining us for various events such as Beginning of Year meetings and social events such as the Halloween evening and the Christmas Fayre. As always, I am sure you would like to join me in saying a huge thank you to our wonderful PTA and Enterprise teams and members of staff for making these events possible.
As always, our students have enjoyed lots of exciting learning opportunities both in school and out. There have been visits to the theatre both to be in the audience and also to find out about what jobs people do to keep the theatre running; lots of visits to local parks and beaches, the cinema and sporting competitions. We've even been signing and singing at Morrisons and have had lots of lovely comments from the public who enjoyed the performances. We have welcomed Bamboozle Theatre Company and musicians from Tees Valley Music as well as Tin Arts and Sue Thornton for dance.
Our children and young people, with your help, have helped to raise money for various charities and have gathered a huge amount of food for Middlesbrough Food Bank. Thank you all for your kind donations to all of these events.
It just remains for me to wish you all a very Merry Christmas and a Happy New Year. We look forward to starting all over again on 7th January hopefully after a lovely Christmas break.
Kind regards Janis
No comments have been left yet.