Royal Navy Helicopter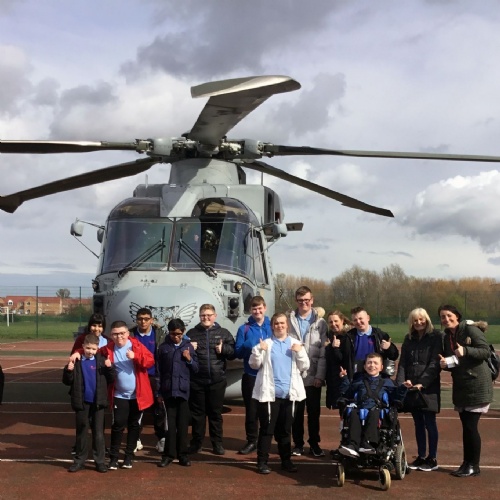 G1 had a wonderful afternoon seeing the Royal Navy helicopter land at a local school.
They were all amazed by the size of the helicopter, and seeing it land so close to where we were standing. We got to go inside the helicopter and ask the crew lots of questions. We found out that the helicopter had come all the way from Cornwall, and that it cost 35 million pounds to build!
Thank you to the Royal Navy for giving us this fantastic opportunity.
No comments have been left yet.