Call of Duty Online Safety Guide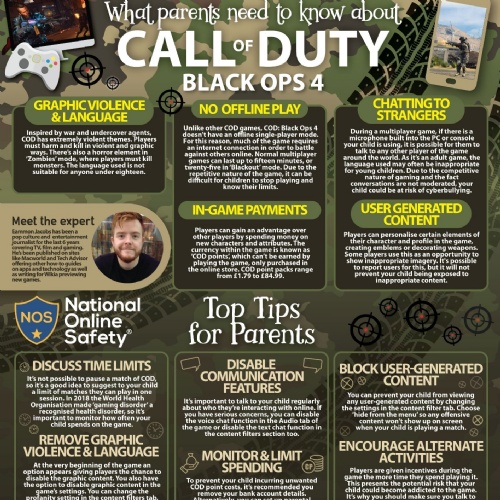 'Call of Duty: Black Ops 4' (COD) is an online first-person shooter game.
It's available on PC, Playstation 4 and Xbox One. COD allows players to choose different game modes, including a multiplayer mode, 'Zombies' mode and a 'Blackout' mode. In the game, players can customise their character and weapons.
Please see below for a guide for Online Safety