G1 Visit to NYMR and Nissan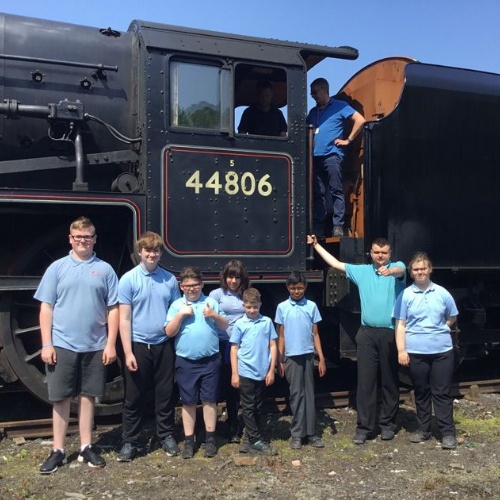 In connection with their project work this half term G1 visited both the North Yorkshire Moors Railway in Grosmont and the Nissan factory in Sunderland.
At Grosmont we were shown around the workshops by Kelvin Whitwell who gave us a lot of information about the trains that were being repaired and the ones that were running on the line between Grosmont and Pickering. During our visit we saw a couple of the steam trains at Grosmont station and we had our picnic lunch sat next to line and in glorious sunshine.
On our visit to Nissan we were shown around by Gordon. we were only able to conduct the short tour but this took 1 hour 30 minutes. Sadly we could not take photos inside the factory but all the students and staff had a great time. We were shown along production line 2 which produces the Nissan Qashqai and the Nissan Leaf. Everyone thought it was amazing and we learnt how robots worked alongside humans to make the cars.