Post 16 Write a Song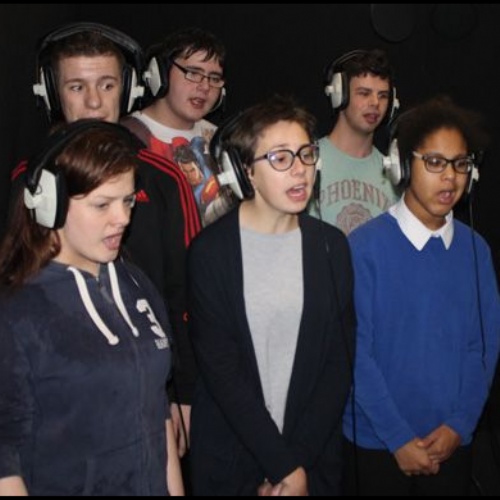 This term a group of Post 16 students worked with singer/songwriter Liz Corney to write their own song.
The students came up with lots of ideas for what they would like their song to be about, which they then put together for the lyrics. They also worked with Liz on developing their own melody for the music. After weeks of hard work the group then visited Teesside University's recording studio where they worked with Nigel Crooks the sound engineer to create their own CD.