Stranger Danger Presentation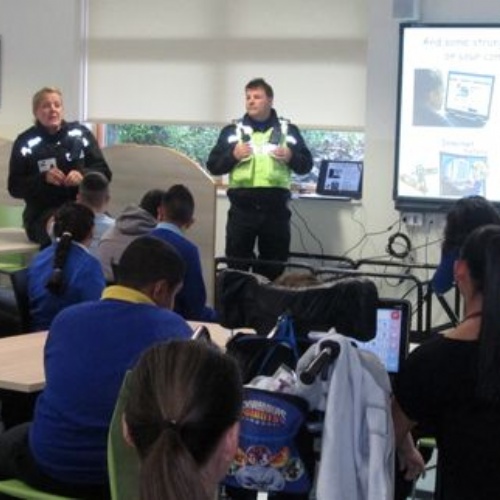 This week as part of our ongoing commitment to keeping our young people safe, we had a visit from our local community police officer who gave a presentation on stranger danger.
The presentation looked at being safe both online and offline. All the students were fully engaged and found the presentation helpful.