New School Minibus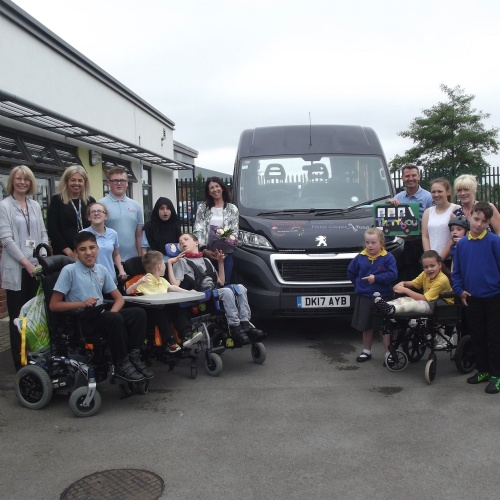 Yesterday we had the official handover of our brand new mini bus from Colin and Julie Cooper from the Finlay Cooper Fund.
They were extremely generous and made a huge donation to supplement the funds raised by our PTA and we are so very grateful. Our children told our guests about all the wonderful things we can do and places we can go to help us learn and to have great fun too now that we have our new bus. Once again, a massive thank you to the Finlay Cooper Fund.
Many thanks also to our wonderful PTA who work so hard with fundraising events; what you have achieved is fantastic!