Premier League Sports Festival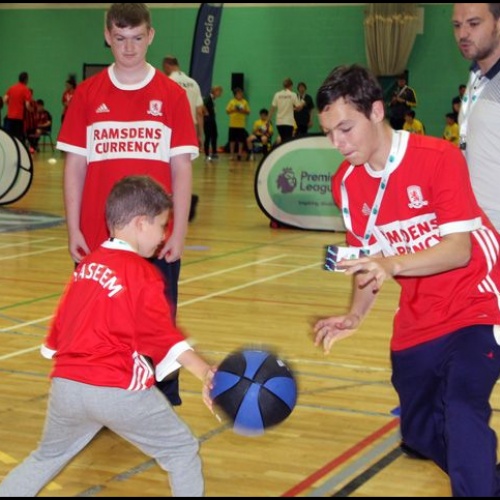 Priory Woods students travelled to Oxford this week to represent Middlesbrough in the Premier League and BT Disability Sports Festival.
It was a long way to go but everyone had a fantastic time developing their skills in a variety of sports. The students were very lucky, they were given Boro football shirts with their names on by Lee from the Middlesbrough Football Club Community Foundation and were presented with medals from the Premier League for competing in the festival.