Abseil for Fund Raising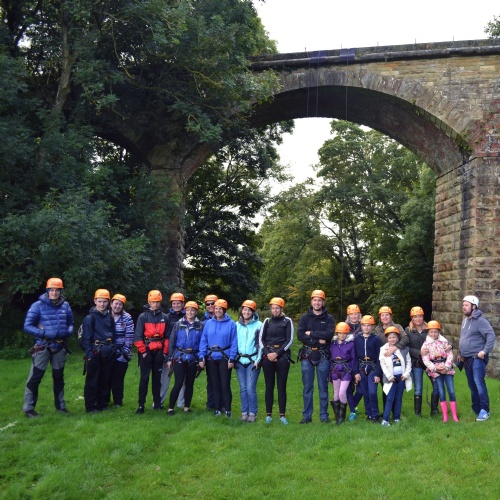 Last Saturday a group of students and their families together with members of staff and their families showed how brave they are and completed an abseil from a viaduct to raise money for our outdoor learning facilities.
Congratulations and thank you to everyone who took part and thank you also to staff from Peat Rigg for making sure everyone was safe and encouraging everyone to complete the challenge.
We haven't totted up all of the money raised yet but thank you also to everyone who donated so generously.