Formal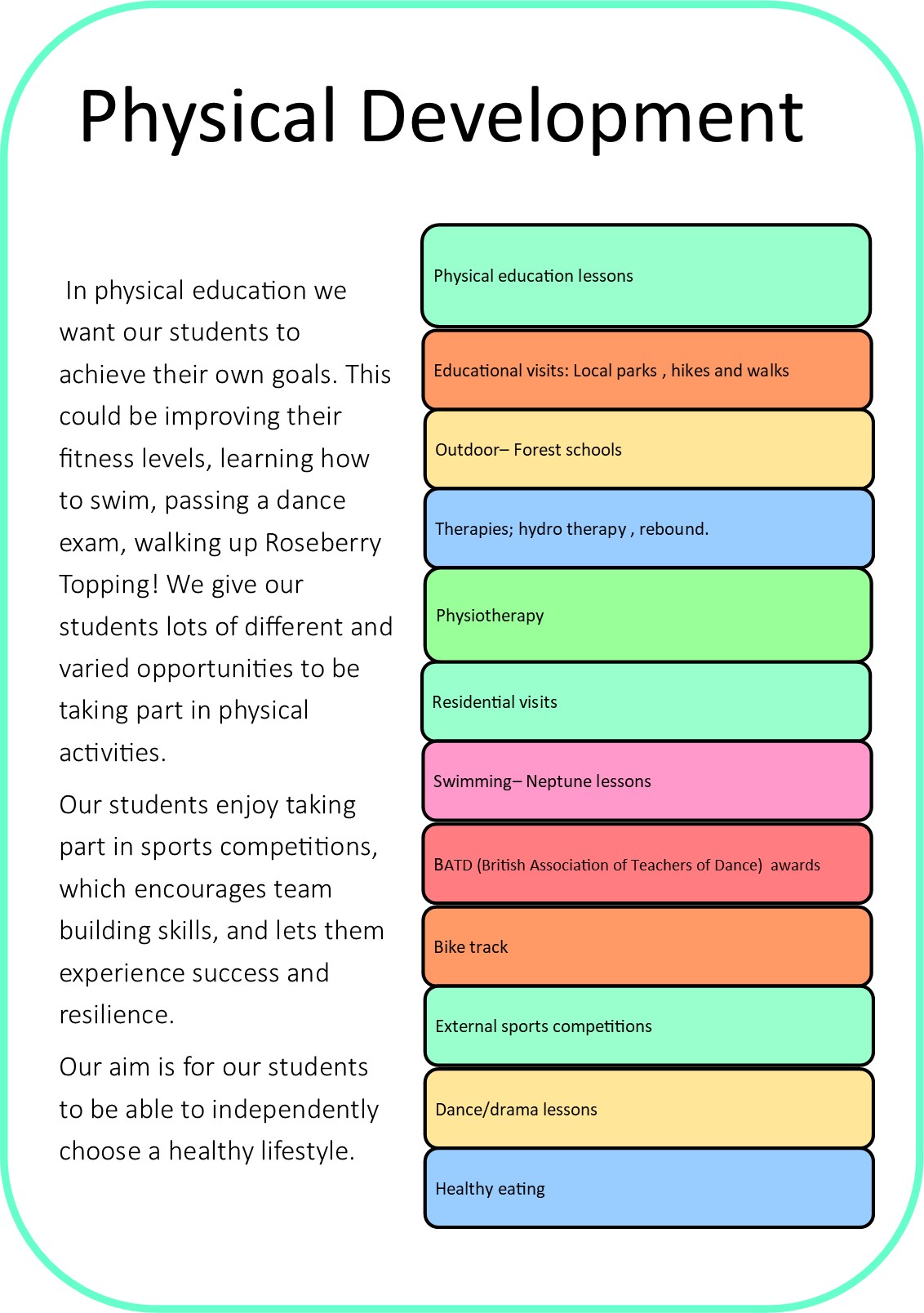 Upper School
Our Upper School formal students participate in two physical education lessons a week. These lessons include various types of sports and exercise, including; dance, football, netball, and many other activities. We encourage our students to become fully involved in these lessons and reach their own goals. Our formal learners also enjoy taking part in sports competitions against other local schools. We also have some students who support their peers in lessons and end up working on sports leadership. Our formal learners take lead of their own health and fitness, and understand how important it is to stay fit and healthy.
·

Fine motor activities such as writing skills, working with coins, zipping own coat, fastening buttons, tying shoes etc.

·

PE sessions—a range of sports taught including invasion sports, athletics, ball skills—develop a sense of fair play and sportsmanship

·

Inter-school competitions; Boccia tournaments attended—teaching sportsmanship

·

Dance sessions with external instructor/ Country Dancing / Boccia/ fitness coaches

·

Swimming at the Neptune Centre

·

Gymworld

·

Bike Track

·

Forest School area

·

Visiting local parks and using outdoor equipment, e.g. Trim trail.
Post 16
In Post 16 pupils are actively encouraged to participate in at least 1.5 hours of physical activity a week with the aim of improving their own performance and attainment. Our lessons have significant benefits for our young people, as well as helping students to become more active and healthy, PE and sport can develop students' confidence and self esteem. Team working and wider personal and social skills are also developed. We use every opportunity to be as physical and as independent as possible, including transferring between the buildings, social times and work experience. Alongside this we have discrete PE and Independent Living lessons.