Governor Pen Portraits
Mrs Jenny Dalby - Chair of Governors
While I originally trained to be a teacher in the 1970's I have spent all my working life within Social Services. I had a number of posts during my career, including working in and managing children's homes, and managing a social work team. I have always lived in Middlesbrough and my five children grew up here. I am retired now, but still like to keep busy. I do some volunteer work - including for a local Charity which supports Middlesbrough Children with Disabilities.
I first had contact with the schools which later became Priory Woods during teaching practice many years ago, and as Team Manager for Children with Disabilities I had frequent contact with Priory Woods (initially while it was known as Carisbrooke). I have seen the school grow and develop as it moved eventually to the building it is in now. I have always admired the school and the great work it does and was pleased to be invited to be a Governor. As Chair of Governors I hope I am able to work with people from a range of backgrounds to support staff in providing an exciting and stimulating environment where children are safe and happy and achieve their very best.
---
Mrs Lynn Stainthorpe - Co-opted Governor
Hello, I am Mrs Lynn Stainthorpe, a recent addition to the governing body of Priory Woods School where I feel privileged to have worked as both teacher and Assistant Head for fifteen years prior to my retirement. I moved to Priory Woods after working within a mainstream Primary School in Middlesbrough and it was my experiences within Early Years education where I gained a great insight into child development. This along with my earlier career within mental health nursing sparked my real passion to ensure our pupils at Priory Woods engage in a holistic curriculum tailored to meet their individual steps in development and need.
Outside of my professional commitments, I am completely devoted to my family. I have cherished the joys of being a parent and now have the pleasure of being a Nana to my beloved grandson. These personal experiences reinforce my understanding of the importance of a nurturing, safe and supportive educational environment that fosters the growth and development of every child. It is this and my genuine passion for SEND that drives my desire to positively impact the lives of our students.
I am truly delighted to be a part of the Priory Woods School community. As a governor, I aim to bring a perspective influenced by my diverse experiences and extensive background to the governance and decision-making processes and, as part of the whole school team, enhance the experiences and opportunities we offer our students, ensuring their success and well- being throughout their educational journey at Priory Woods School.
---
Victoria Banks, Virtual School Head Middlesbrough
Victoria started her career as a psychology graduate, with a focus on child development, cognition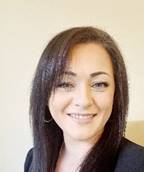 and learning and neuropsychology. Victoria has worked with schools throughout the North East supporting and empowering professionals to engage vulnerable children with their learning.
Victoria has delivered a number of training packages with schools and other key professionals to support vulnerable children to be successful in school.
Victoria is one of the North East Attachment Leads and advocates for pupils who have experienced significant relational traumas. Ensuring pupil's needs are met in an Attachment Aware Trauma Informed approach is one of Victoria's passions and she is proud to be working alongside Middlesbrough Schools to support them in gaining Attachment Aware Trauma Informed status.
Victoria has worked for Middlesbrough Virtual School for 4 years before becoming Middlesbrough Virtual School Head in July 2019