Forest School
Forest School at Priory Woods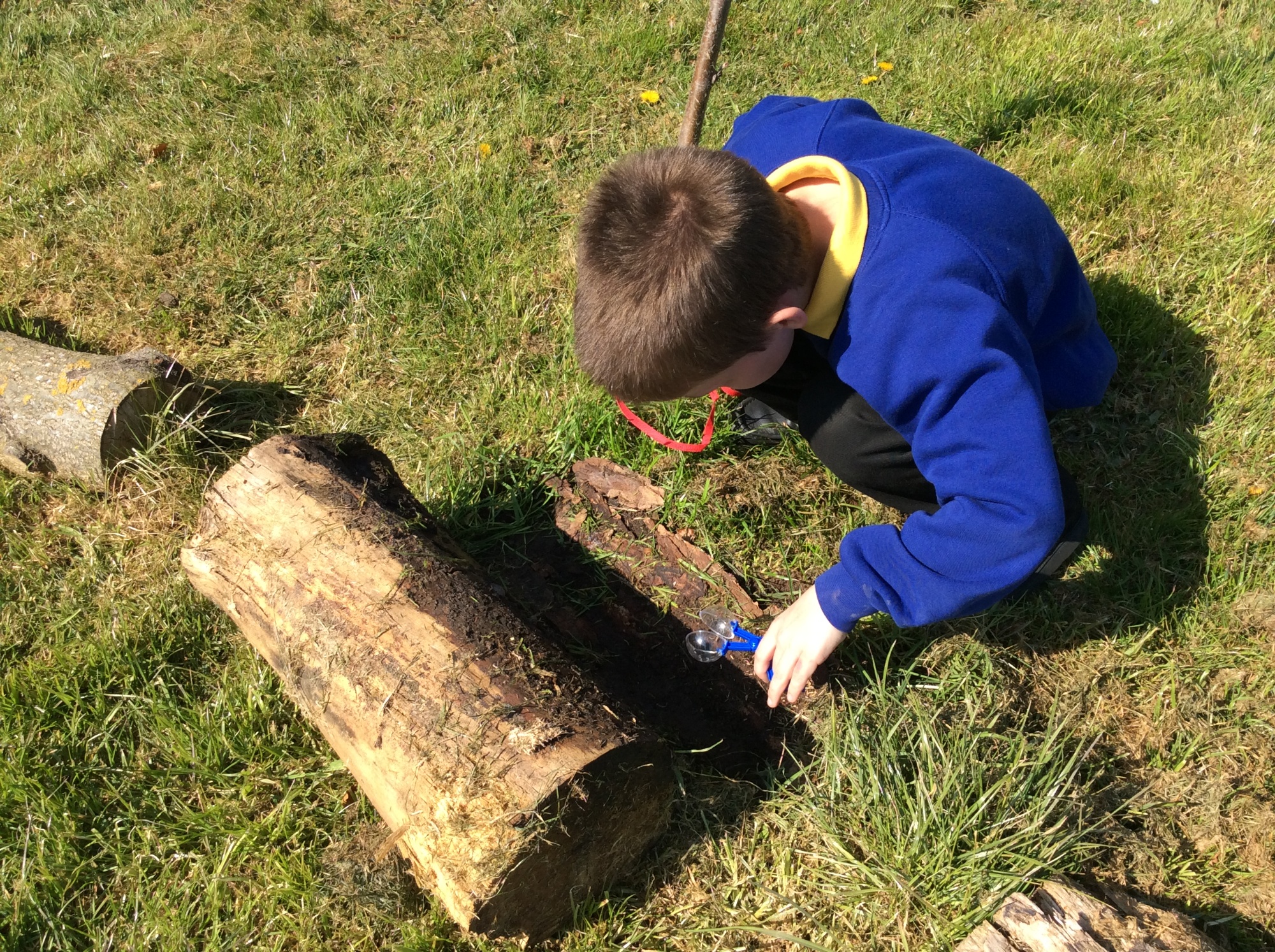 At Priory Woods School we have a dedicated Forest School area. We are excited to see our Forest school area grow and constantly change. It has been developed to enable children regular opportunities to take part in learning and play in a woodland environment.
Through Forest School sessions, children are encouraged to develop a love and understanding of the natural environment, whilst developing the core purposes of the Forest School ethos which include development of self-esteem, confidence and social skills.
"Forest School is an inspirational process that offers all learners regular opportunities to achieve and develop confidence and self-esteem, through hands on learning experiences in a woodland or natural environment with trees. "

(Forest Schools association)
Forest school provides opportunities for both child-led and adult-led activities in a natural environment. Children have the chance to develop a range of skills including communication, problem solving, creativity and physical skills.
Children really come into their own when given the opportunity to explore, take safe risks and make their own choices in the outdoor setting. It is evidently a highly enjoyable experience for all!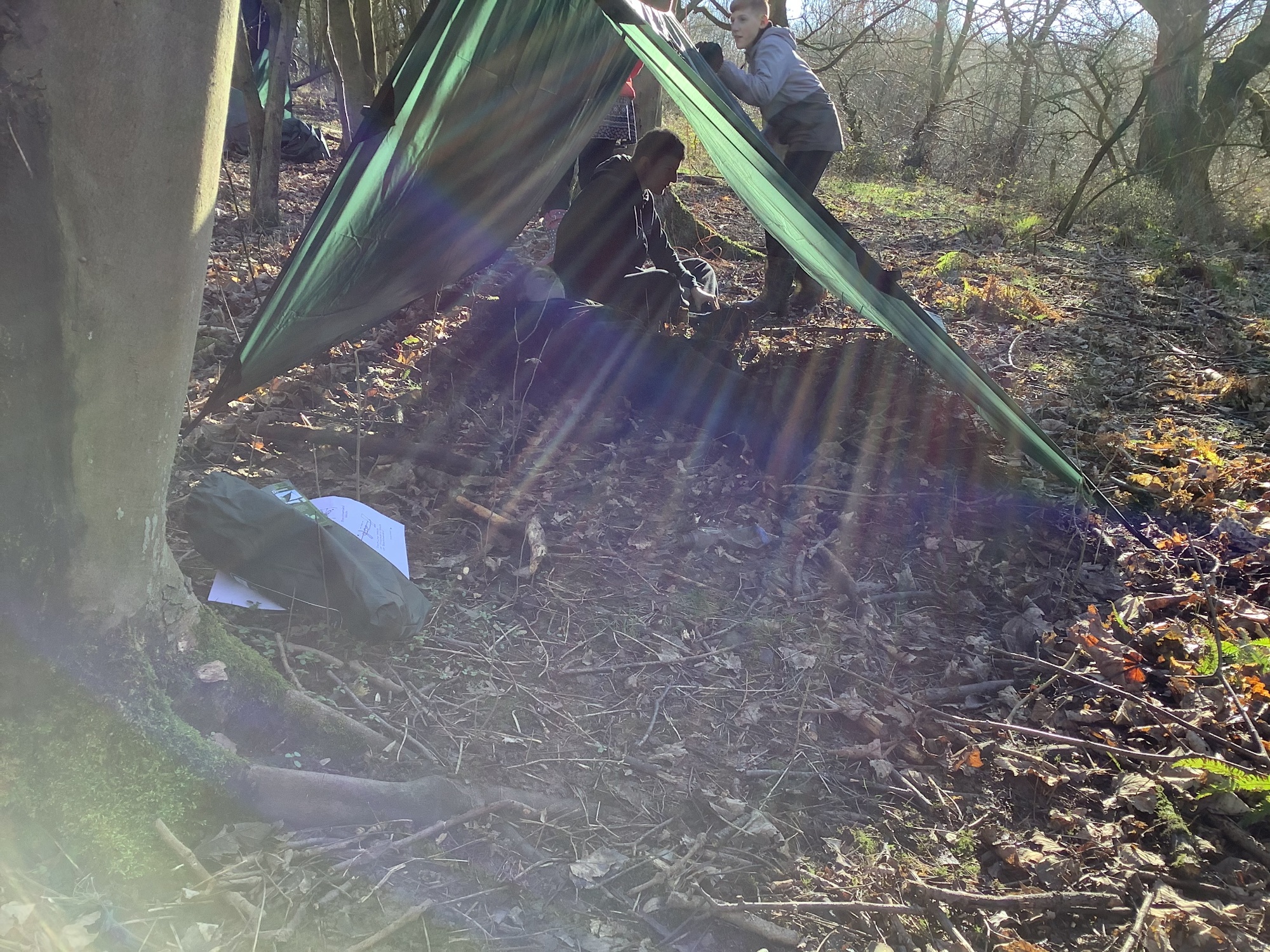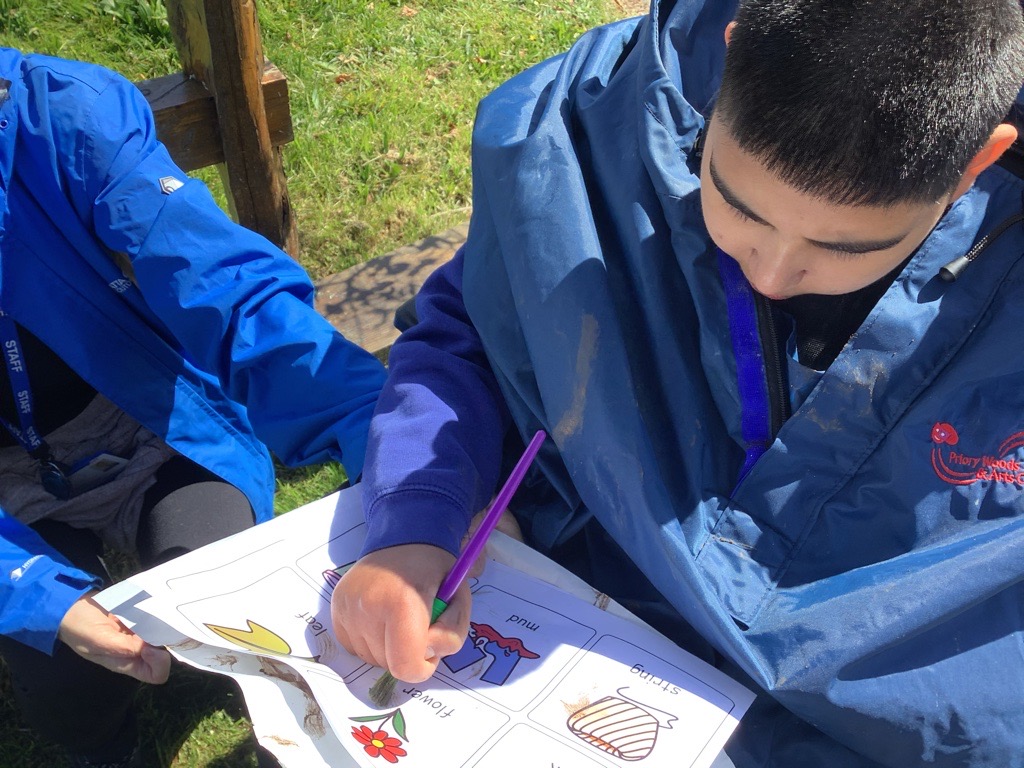 Location(s) of Priory Woods Forest School Sessions
On Site
Priory Woods School has a clearly defined Forest School area on site, there is a campfire area, an array of trees and fauna and soon a newly installed nature paths that will weave around the forest area. New plants and trees are continuously being added to enhance the experience. It is starting to look like a real wildlife area, we even have a bug hotel!
Off-Site
Off-site sessions take place in local woodland including Flats Lane Country Park, Stewart Park, Portrack Marsh and other local woodland areas.
Priory Woods School hopes to hold Forest School sessions regularly throughout the year but if the weather becomes too cold we will base forest school sessions inside the school and/or use the school grounds for shorter periods.
On and Off-site Activities
The activities at forest school are varied including (but not limited to)
Sensory walks
Den building
Campfire cooking
Mini beast hunts
Nature art and crafts
Puddle splashing
Mud kitchen
Attention Autism (out in forest school)
Sensory messy play
Sensory Stories
Whittling
Pond dippin
Forest School Leaders
Lauren Shields (teacher) Forest School Practitioner Level 3
Aimee Robinson (AHT), Forest School Practitioner Level 1
Insurance for Forest School Activities covered by SLA Insurance
Clothing
It is important that all children have appropriate clothing suitable for all weather conditions. Priory Woods School will supply waterproof jackets and trousers for the duration of the Forest School sessions. The waterproofs will be large enough that the children can wear warm clothing underneath.
Regardless of the weather all children are expected to wear long sleeves, long trousers and closed shoes at all times. This will protect them from the sun, stinging plants, scratches etc. Wellies should be worn on wet days.
Sun hats are necessary for sunny days.
Policies and Procedures
Special policies and risk assessments have been designed to help facilitate the Forest School programme.