Creative
Make a shaker!
All you need is a clean, empty bottle or tub with a lid and something to place inside to make a noise e.g. rice, pasta, lentils.
The bigger the material, the easier it will be for the students to hold to place in the bottle themselves so try bigger pieces of pasta or even spaghetti.
To make this activity more challenging use smaller materials, such as rice and add a sieve or spoon to pour into the bottle.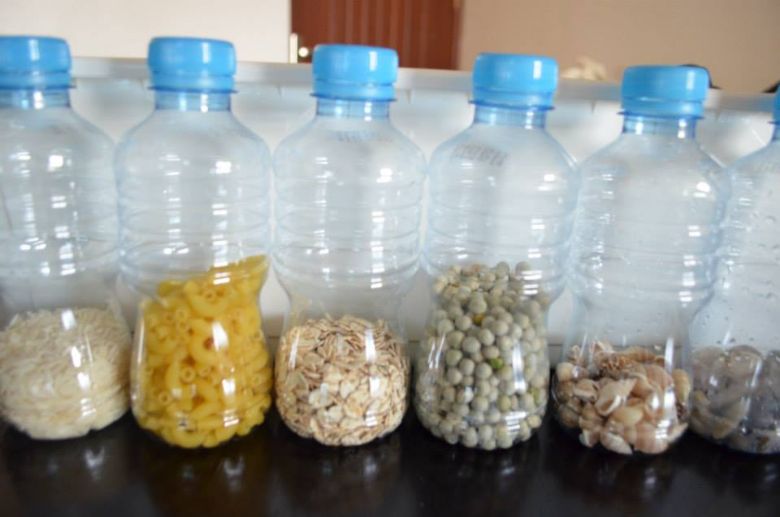 Top Tip- don't fill the bottle too much or it will be too heavy to shake to make a good sound.
After you have made your shaker can you join in with these songs?
Shake, Wiggle and Wave
Shake, Shake, Wait!